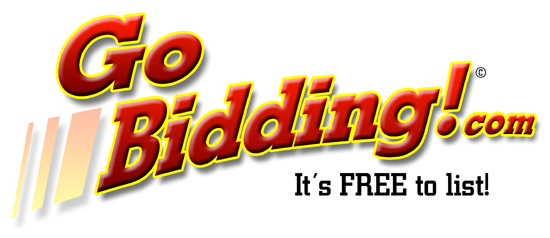 ---
Pay only if your item sells... that's cool!
FREE Gallery image too... yeah!
Why pay a fortune just to sell your stuff.

GoBidding.com, the place to Auction... the place to Bid.






The above graphics and text have been designed to promote the possibilities you can apply if you owned this domain name.

As Big as eBay? ..if you're thinking like an entrepreneur, it's possible.

Like the Logo? ..well it's included with the sale.
Send a standard email to sales@plexicorp.com with your offer to own this Domain Name.

Your offer will be immediately passed to the owners of the domain name. After your offer will be reviewed, generally you will either receive a counteroffer, or your offer will be accepted and you will receive further instructions for Escrow.com to be initiated.
Values are always rising for quality Domain names, and are valued by those that understand all the rewards that can be gained from them. Therefore the offer price given should be reviewed carefully before submitting.

There is often a difference between the Buyer and Seller price expectations. Therefore it is not likely that a very low offer would result in a successful deal, but more likely it will delay or even cancel possible negotiations. We encourage you to make all reasonable offers.
If you have made a successful offer and it was accepted, Escrow.com will be used to proceed with the transaction.
Using www.escrow.com, an independent third party transaction management service. This option is the most recommended as they have secure and reliable procedures for domain name sales. Which guarantees safety for the Buyer. You can be sure that your payment will not be released to Seller until you confirm successful domain name transfer. Escrow.com accepts bank wire transfers, check payments and credit cards as well as Paypal (acceptance of paypal is limited) . If you match listed price for domain name, escrow fees are covered by Seller, if lower price is accepted, you will have to cover escrow fees (please check escrow fee calaculator)
Thank you